HIW #17 – Jonathan Coulton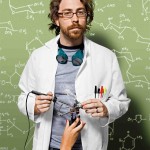 We decided to do something special for the anniversary episode, and one reunion show wasn't enough! So we bring you a second treat: an interview of someone who doesn't play Wow at all, but is awesome nonetheless.
And we also have our usual banter at the end of the show, which we didn't have on the last one. Enjoy!
Listen to the show:
Audio clip: Adobe Flash Player (version 9 or above) is required to play this audio clip. Download the latest version here. You also need to have JavaScript enabled in your browser.
You can also use iTunes, the RSS feed or the the MP3 file. And remember you can find this episode and more at the official How I Wow blog at howiwow.org.