The Movielicious 52 – Deathly Movielicious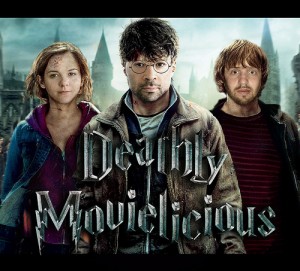 On this episode, your hosts:
Discuss these flicks:
Harry Potter 7 – Part 2.
And: Return to Oz, Total Recall, Red Sonja.
And the trailers for Amazing Spiderman, Conan and Knights of Badassdom.
Enjoy the show!
Audio clip: Adobe Flash Player (version 9 or above) is required to play this audio clip. Download the latest version here. You also need to have JavaScript enabled in your browser.
And thanks to Maphook.com for sponsoring the show.
To find out more about our wonderful hosts, go here:
Join us live on the next episode: August 11th.