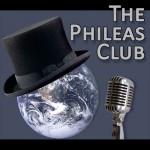 On this episode, your hosts:
Patrick Beja from France (notpatrick on Twitter)
Turki from Saudi Arabia (sauditurki on Twitter)
Eric from France / US / China (eolander on Twitter)
Talk about:
North Korrea and the Kims
Egypt and Mubarak
Iran oil threats
US primaries
And more.
Listen to the show:
Audio clip: Adobe Flash Player (version 9 or above) is required to play this audio clip. Download the latest version here. You also need to have JavaScript enabled in your browser.
And to find out more about our wonderful hosts, go here:
Other links:
Talk to you next month!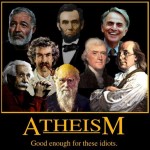 As you can imagine, this show talks about Atheists and their views.
When I mentioned I wanted to do a show on the topic, I got more interest from readers and followers than ever before. Many offered to be on the show, which I am very thankful for; I am sorry I couldn't include everyone who offered their input. We did manage to assemble an excellent panel though, and while we did tackle Atheism in all the ways I hoped we would, we also talked about many topics related to it. It is inevitable I suppose; as this is one of the most debated issues I know, we couldn't really expect to focus solely on that one idea. I hope that listeners will get both information and entertainment out of the show, and I do welcome any comment on the blog. Each time we have discussed a controversial topic after one of my blog posts, we have managed to keep things civilized and polite, and my wish for this one (if people wish to discuss) is that it stays that way. I'm confident we will (because we're all so awesome

but it bears repeating…
Thanks again to the panelists, and thanks even more to you for listening.
Listen to the show:
Audio clip: Adobe Flash Player (version 9 or above) is required to play this audio clip. Download the latest version here. You also need to have JavaScript enabled in your browser.
And to find out more about our wonderful hosts, go here:
On this episode, your hosts:
Patrick Beja from France (notpatrick on Twitter)
Turki from Saudi Arabia (saudi on Twitter)
Jen from the US
Kerwin from the UK
Talk about:
Swine Flu
9/11 and the Afghan War
The G20 in Pittsburg
Carbon Taxes
Saudi Universities and Terrorists
Noynoy Aquino
The 9/12 March
Listen to the show:
Audio clip: Adobe Flash Player (version 9 or above) is required to play this audio clip. Download the latest version here. You also need to have JavaScript enabled in your browser.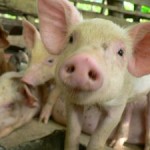 Roger from East Meets West (and from San Francisco) and Mohammed "the kid" from Qatar join me in this episode as we wait for that guy from Saudi Arabia to remember he's due for our panel. Yes, Turki forgot about us a second time (and he'll never hear the end of it). He does end up joining us though, and we tackle a number of issues, some very serious and some really not… Petty much as usual.
Some of the topics we talk about include: police violence at the G20, Talibans resurgence, Ahmadinejad at the Durban II conference, Obama and south America and the EU elections.
Enjoy!
Listen to the show:
Audio clip: Adobe Flash Player (version 9 or above) is required to play this audio clip. Download the latest version here. You also need to have JavaScript enabled in your browser.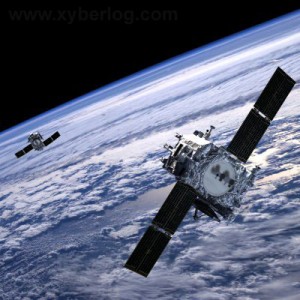 It's seems I'm unable to keep the show to a reasonable length… No matter, with guests like Tom (from the US), Julio (from Argentina/Netherlands/Space) and Turki (from Saudi Arabia), anything less would seem like a waste.
This time we focus around serious and controversial topics like the Australian fires, the Isreali election, the terrorist attacks in Cairo, Hugo Chavez's referendum and the right to be a revisionist, as well as more light hearted topics like the Oscars and the oil companies' secret death rays from space.
We hope you enjoy the show, and if you want to hear more great podcasting content you can make your way to Tom's website where you will find links to great like East Meets West, Buzz Out Loud and many more.
Listen to the show:
Audio clip: Adobe Flash Player (version 9 or above) is required to play this audio clip. Download the latest version here. You also need to have JavaScript enabled in your browser.

You can also use iTunes, the RSS feed or the the MP3 file.
[Edit: important correction about the Israeli elections]
In this episode we noted that Kadima was a split faction from Havoda, the left wing Israeli party. This was  of course a mistake: Tzipi Livni's Kadima party originated in the right wing Likoud party (and was created by Ariel Sharon in 2005, you'd think we'd remember that). Although more moderate, Kadima still stands to the right of the political spectrum (center-right). This explains further the comments about the left wing dramatically losing relevance after this election. It also gives hope that the Likoud and Kadima might find common ground form a viable government without needing to call on the the far right factions. Sincere apologies for the mistake.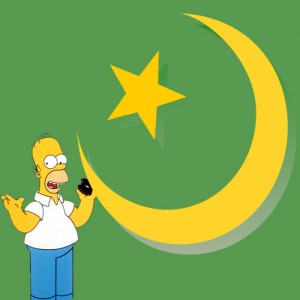 Do you ever get tired of thinking in stereotypes and inaccuracies? I know I do, and my knowledge of Islam certainly is vague… but here's an idea: how about sitting down with a Muslim and asking him all sorts of candid questions? Simple enough, right? But maybe you don't have a Muslim right next door to ask him yourself. Well, fear not! The Phileas Club is here to help.
We asked Turki (our resident Saudi panelist) to take us on a tour of the Muslim faith. I also asked Scott (from Utah) to join the discussion and help us ask the best questions we could.
And to make this show even more special we enlisted the help of twitterers around the world, too! Thanks go out to all of those who were kind enough to answer the "instant questions" I asked.
So we hope you'll learn a thing or two about Islam in this episode (or at least that you'll have fun listening to Scott and I make fools of ourselves) and we'll try to bring you more "for dummies" specials in the future.
(And by the way, if you enjoy comics that are made by a dummy, you should go check out Scott's website.)
Listen to the show:
Audio clip: Adobe Flash Player (version 9 or above) is required to play this audio clip. Download the latest version here. You also need to have JavaScript enabled in your browser.

You can also use iTunes, the RSS feed or the the MP3 file.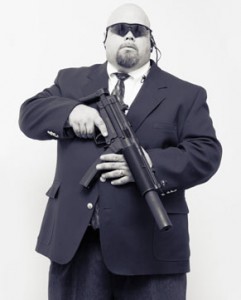 Happy new year! Alright, we went through that part last month already…
2009 does get an awesome start though, with a wonderful Phileas cast:
Turki (Saudi Arabia), Randy (Texas / Canada), Mohammed (Qatar) join me on the show to talk about Gaza, Obama and the religious police, as well as the Dell / Putine incident, ad-sponsored adultery and more!
We all hope you enjoy listening to the show as much as we do recording it, and if you do, please consider leaving a comment on iTunes, which will help give us more visibility.
And if you want to hear more from Randy, you can go to the Warcraft show he hosts.
Listen to the show:
Audio clip: Adobe Flash Player (version 9 or above) is required to play this audio clip. Download the latest version here. You also need to have JavaScript enabled in your browser.

You can also use iTunes, the RSS feed or the the MP3 file.
Have a great month of february, talk to you in a few weeks.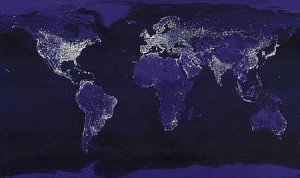 For the last show of the year we thought we'd do something special, and something special we did! Five hosts spaning twelve time zones for two hours Phileasic goodness. We cover India / Pakistan from India, Isreal / Gaza from Tel Aviv and Ryad, Shoe throwing from all over, and we take a look back at what made 2008 memorable as well as making bold predictive hopes for 2009. So turn off the TV and pour yourself a drink as we close off this year the international way!
I'd like to thank Gita, Randy, Turki, Eyal, and Gita's 80 year old auntie (the lovely Visalakshi) again for making this show so enjoyable. If you want to hear more of Randy and are into video games, please go to The Instance, and if you want to read about Turki's life in Saudi Arabia please visit his blog.
So again, we wish all of you a wonderful new year, and we'll talk again in 2009.
Listen to the show:
Audio clip: Adobe Flash Player (version 9 or above) is required to play this audio clip. Download the latest version here. You also need to have JavaScript enabled in your browser.

You can also use iTunes, the RSS feed or the the MP3 file.
NB: An update on what was probably the least important topic we discussed: as I publish this show I have the official number of burnt cars in France for New Year's eve: the grand total is 1.147…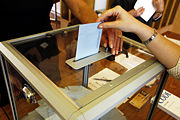 In October we get a US centric episode. With the election dominating the news, Brian Hess from Las Vegas joins Turki from Saudi Arabia and myself to try and get a balanced picture of what is going on in the last weeks of the race.
We also talk about the economic crisis, annulled marriages, terrorist being prosecuted, misconduct at the top of the IMF, president voodoo dolls and even clever cops.
And remember, no matter where you live, on of the most important things you can do in life is to get up and vote, no matter who you vote for. Don't listen to the nay sayers, it does really matter.
Well, that's it for October, see you next month!
Listen to the show:
Audio clip: Adobe Flash Player (version 9 or above) is required to play this audio clip. Download the latest version here. You also need to have JavaScript enabled in your browser.

You can also use iTunes, the RSS feed or the the MP3 file.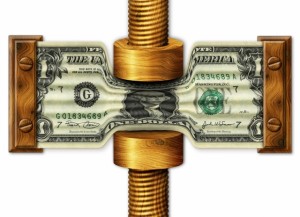 Tom Merrit (from the US) and Turki (from Saudi Arabia) join me on this month's adventure as we tackle the financial crisis, Pakistani elections, the US presidential debate, the question of Sarah Palin's choice and edicts to kill broadcast companies owners, as well as investigations on toilet parts theft, fat taxes and reasons why Mickey Mouse should be put down.
As always we had a great time recording, and we hope you have a great time listening!
And don't forget to digg digg digg to bring us to page two of news shows, thanks!

Listen to the show:
Audio clip: Adobe Flash Player (version 9 or above) is required to play this audio clip. Download the latest version here. You also need to have JavaScript enabled in your browser.

You can also use iTunes, the RSS feed or the the MP3 file.