Hi everyone, Patrick here. I recently left my job to do more podcasts. So more podcasts is what I'll do, gosh darnit! And this site is where I'll host the English language ones. These are the two shows you'll find here… I really hope you enjoy them!
The Phileas Club is a show about the world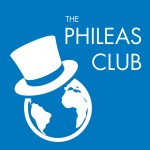 For those who aren't familiar with it, The Phileas Club is an "truly international news-ish" show that I ran for four years, from 2008 to 2012, where I would invite regular people from different countries and cultures to tell us how the news was being reported on in their corner of the world. I really really loved this show, and I'm bringing it back soon (probably end of November).
In the mean time, you can listen to archives here, but I'm also counting on listener support through Patreon, which I believe to be a perfect match for this podcast. If you think the show is something you might be interested in, or if you've enjoyed it in the past, I invite you to go check out the Patreon page.
You can subscribe to The Phileas Club via RSS or iTunes
Pixels is a show about video games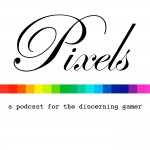 We'll soon record a "pre-pilot" episode in the next few days, but here's the gist: my goal is to provide people who enjoy video games a bi-monthly podcast that will be a summary and analysis that will allow them to know and understand everything that's been happening in gaming, without having to scour through hundreds of blog posts and news item.
The aim will have to present listeners with trustworthy news, opinion and analysis. Simple enough, but my hope is to do is in a super reliable and enjoyable way, while also keeping the format and frequency easy to manage for every type of gamer. Oh, and we'll also have fun reviewing and talking about the games themselves. 🙂
You can subscribe to Pixels via RSS or iTunes, and listen to the super awesome theme song!
And if you wish to follow me, you can do so on Twitter (@NotPatrick), Facebook (/NotPatrick) or Google+ (+PatrickBeja), or visit my personal blog at patrickbeja.com.
And by the way, huge thanks to my brother Daniel for the awesome themes (check out his royalty free music), and to Garrett for his help on the album art reworks (check out his portfolio).
So please stay tuned, the shows are coming! 🙂